The New Hampshire Primary was this week.  America made steps to being made great again, and New Hampshire felt the Bern.  However, SteveRogers.info got his first vote to be the next president of the United States (New Hampshire Primary Results here, screenshot below)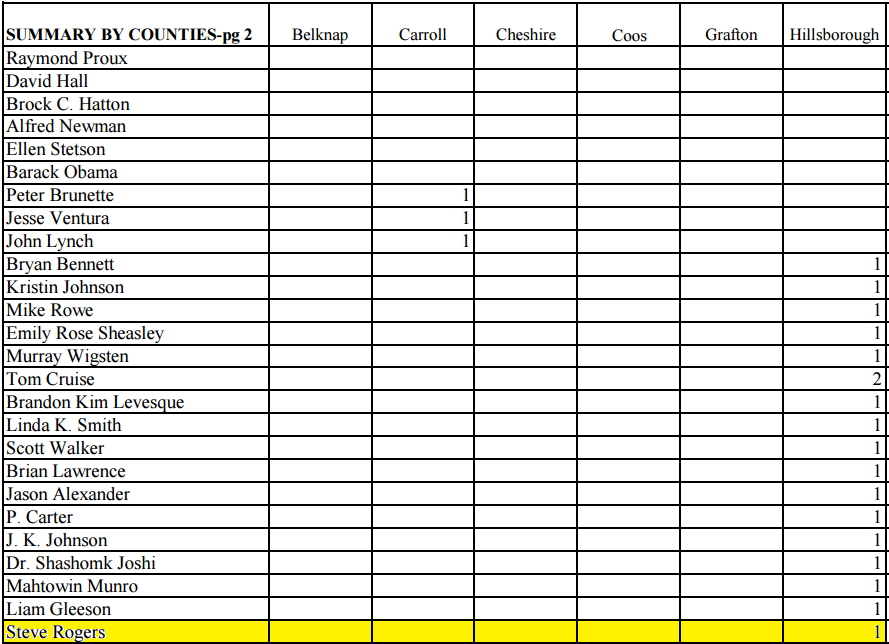 I tied Barack Obama, Scott Walker, Tom Brady, and Frank Underwood.   As a political scientist, I am confident my support is rooted in my fiscally conservative and socially liberal policy positions…either that or someone in Hillsborough really likes Captain America.
During all of this,  I was at a watch party at SLU ~ where I briefly got on the TVs (Jump to 2:40 in clip below).  So overall, big night for Steve.