Family's have traditions, and one of the Flowers' (Mother's side of my family) is to play Taboo every Thanksgiving.  I am not sure which year it started, but probably the late 1990s.  We always play the men versus the women after the Thanksgiving meal.  The tradition was whoever lost served the winners pie.  Starting in 2002, the winner received the Taboo Championship Cup.
I have told a fair number of people about this tradition, so I thought I would post some pictures.
First, the winners: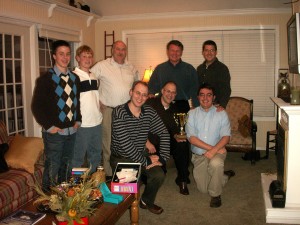 The Losers (Ready to Serve Pie)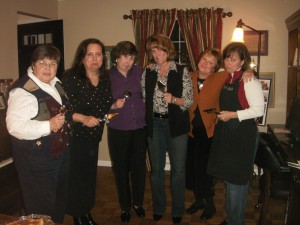 The cup after a two year hiatus returns to the Men's hands, and for 2009, Tim Flowers will be the holder of the cup.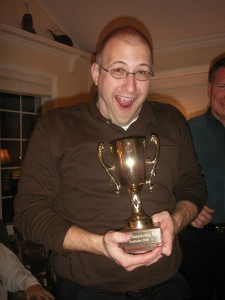 Yep.  He's excited.  Who wouldn't be excited to hold the Taboo Championship Cup?