The summer before I started this blog, I was a research assistant (fancy name for intern) for Christopher Fraser MP of Norfolk Southwest.  It was a pretty fun gig.  He was just recently elected and had no Parliamentary staff, so it meant I got to do a bit more than busy work.
We had a good time.  We campaigned for another MP, went around his district, and celebrated the Fourth of July together (see picture below of Christopher enjoying a Budweiser and Apple Pie).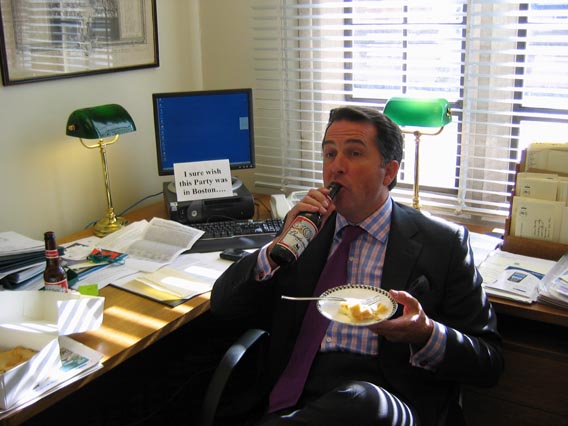 Also, here we are on the roof of Parliament (Don't know if this was legal)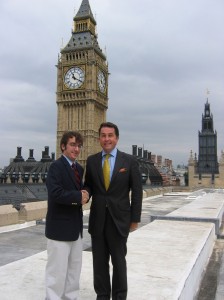 Unfortunately, Christopher announced yesterday that he would not seek reelection.  His wife is in poor health, and it has gotten swept up in the Parliamentary Expense scandal….And well…. it made a few headlines…
Hopefully Lisa gets well soon, and the Fraser's get to spend more time together with Christopher out of office.  I wish them nothing but the best, but is was interesting to see Christopher Fraser from Norfolk Southwest in the news today.
June 3rd Update
Sort of got mentioned in a story!
He said his staffing costs had risen by 50pc since 2005/06 as he needed extra full-time staff to help after initially starting out with interns. But he declined to give an account for the £1,792 claimed for "spouse's travel" in 2007/08 stating that "all spouses are entitled to claim for travel".