The annual Taboo Championship was yesterday. Even with Barb in town from Kansas City, the men took the title again. Jeff (holding trophy) was the Men's MVP this year giving us a 1 point lead with his 12 point round.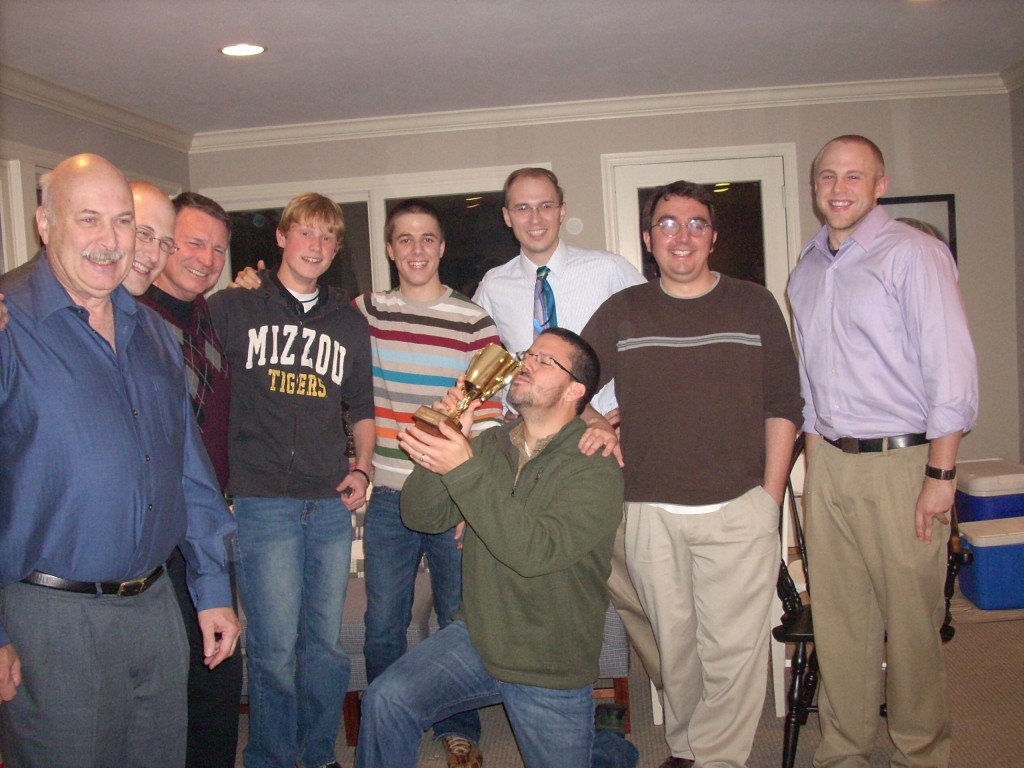 The women seemed to be happy losers this year.   As compared to years past.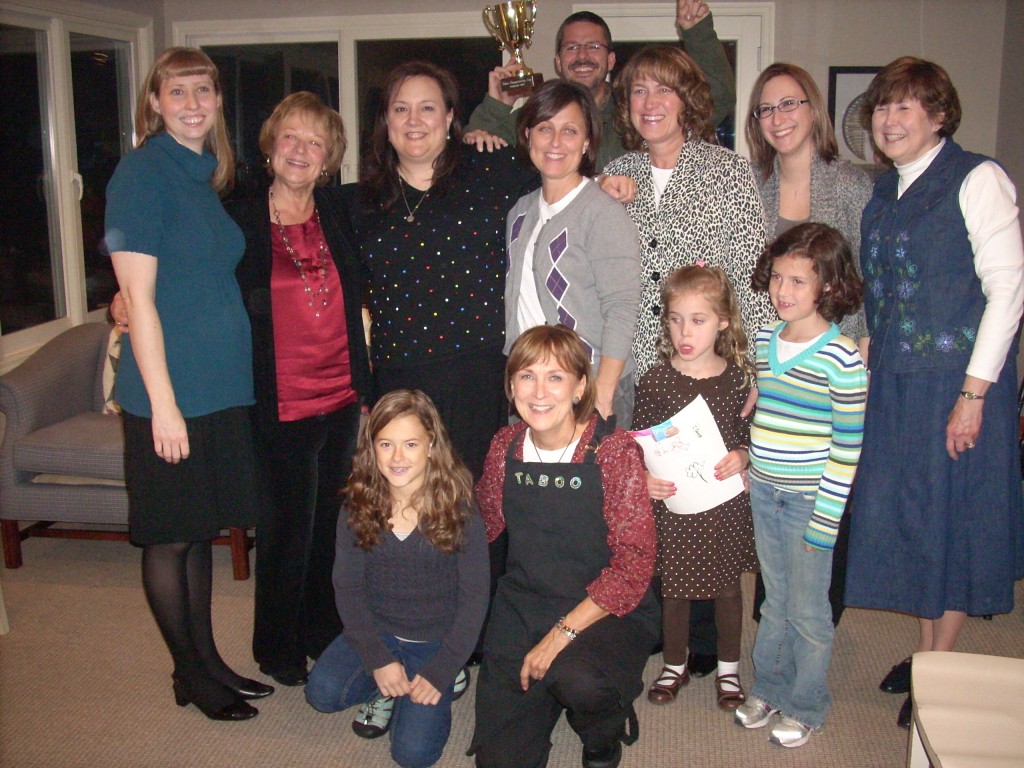 Mom got the honor of the "Losers" Taboo Pie Serving Apron.
I believe this is what they call a three-peat.