In the annual Men versus Women Taboo Championship – The women have now Three-Peated.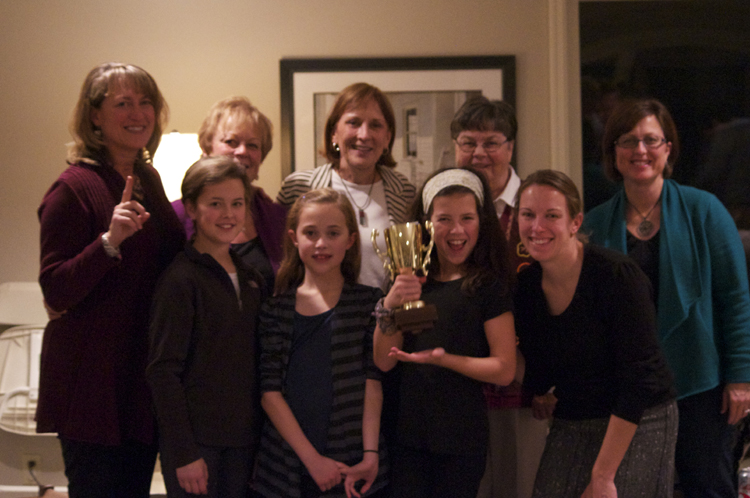 As can be seen above, I think it safe to say that Jenna is the Tim of the Women's team in terms of excitement (or at least takes after her father).
This year's match was much closer than last's.  By tradition, scorekeeping was done by Pius – a nun.  Going into the final turn, this lady of the cloth reported that the men were down 61 – 54 and needed 7 to tie or 8 to win.  I was up for the final turn and got the needed 7, making the game 61-61.  We had the first tie in Taboo Championship cup history and were befuddled of what to do (and more importantly questioning Who would serve pie?)
A midst the confusion, the sister scorekeeper spoke up and said that she had made an error, and the men only had 60.  This caused a minor uproar among the men's team – but Jeff calmed us down (and wanted to eat) – so for the third year in a row Jeff cut, Jim plopped on the whip cream, and the rest of the men served with dignity (as we always do).
As the unofficial captain of the Men's team, I am still taking this loss somewhat hard.  However, I am encouraged by the prospects we have in our farm system.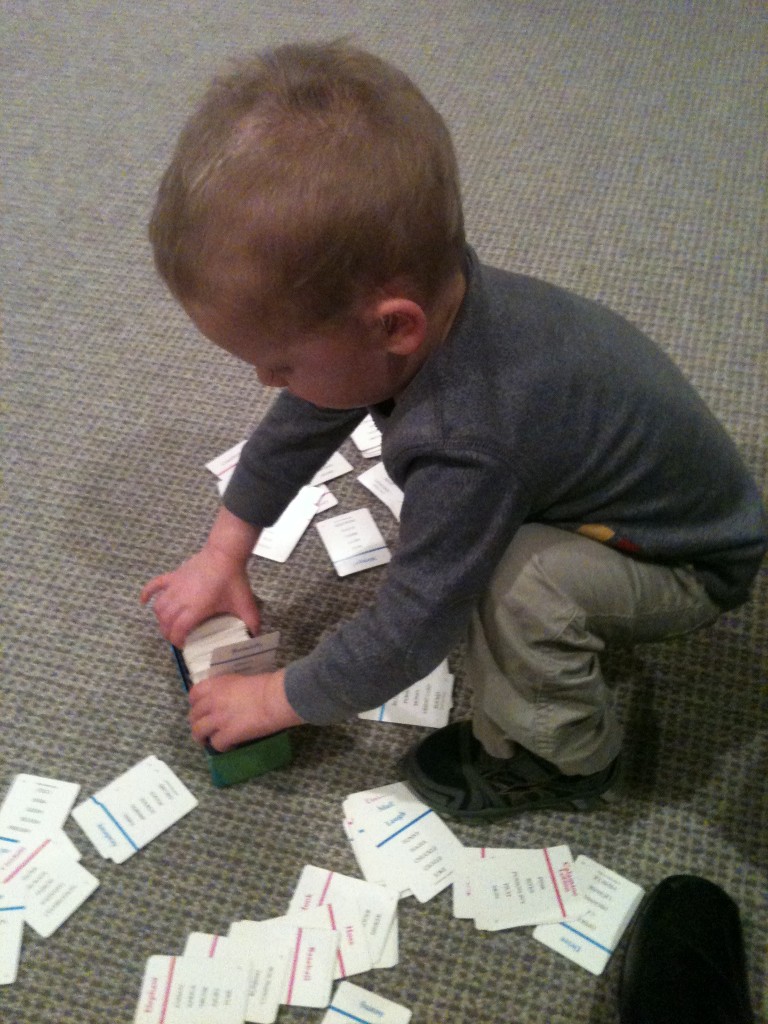 I mean, look at all those cards on the ground.