Archive for December, 2010
Tuesday, December 14th, 2010
I hope my graduate student friends find the humor in this. (Also, may be NSFW)
Friday, December 10th, 2010
In reading about Bernie Sanders's filibuster today on Politico, I came across this:
Sanders' office boasted that the Senate video servers had shut down after more than 12,000 people tried to tune in to his speech on their website.
Does it strike anyone else as odd that the Senate video servers can only serve 12,000 users at once? The Senate only needs to be able to be streamed to .004% of the population. I don't know C-SPAN's ratings, but this sort of seems pathetically sad that so few people watch our halls of Congress. (I fully admit, I have rarely done this myself.)
To put this in perspective, 1.15 million simultaneously streamed March Madness on CBS.com this year. To put it in sadder perspective, Billikens.com during the NIT selection show had about 5% of the simulatenous traffic that the Bernie Sanders's filibuster today. At least America loves its basketball.
Friday, December 3rd, 2010
If you are my Facebook friend, you have likely noticed that my picture is a fairly accurate South Park representation of me.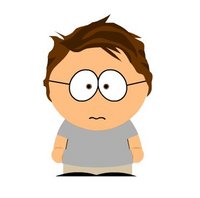 My friend AJ however discovered on an Australian email marketing web site a more grown up version of Steve…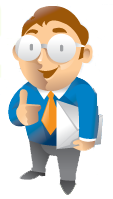 You see.  I am older because I am wearing a tie.  Which do you think is a better representation of Mr. Rogers?