I wasn't expecting to have two Facebook posts in a row, but this was sort of amusing.
Today, these two posts showed up in my mini-feed, one right after the other.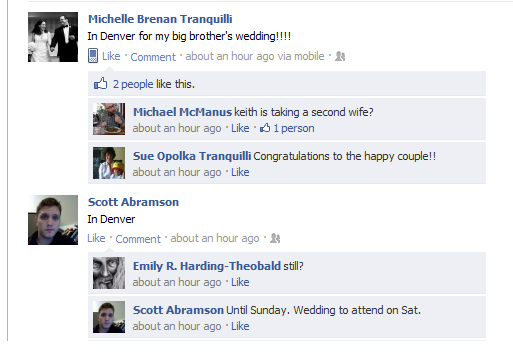 Michelle lived on the same floor of my Freshman dorm. Scott and I go to grad school together. It was sort of funny to see two posts about Denver weddings right after one another. So I thought I would GChat Scott asking whose wedding he was attending.
Steve :  Randomly curious, but whose wedding are you going to in Denver  Two facebook posts in a row on my mini feed mentioned denver weddings

 Scott:  lauren maynard and coley brenan
Michelle and I have not spoken in years.  But its a very small world sometimes.