The Flowers, Rogers, Hemans, Morices, and Browns convened yesterday to battle for the Taboo Championship Cup (oh…and I suppose to be thankful and eat turkey). It was the 10th year of the cup (but as Emily points out, the battle has been going on for much longer).
It was women versus men, and the women defended their title. I can't even deny it. The men got clobbered, so they served cobbler. And in honor of the competition, there is now a "prize" for the losers.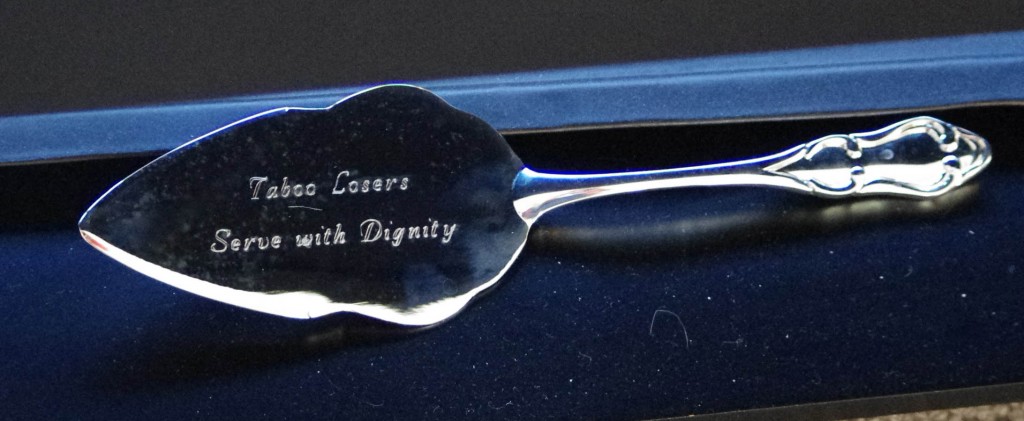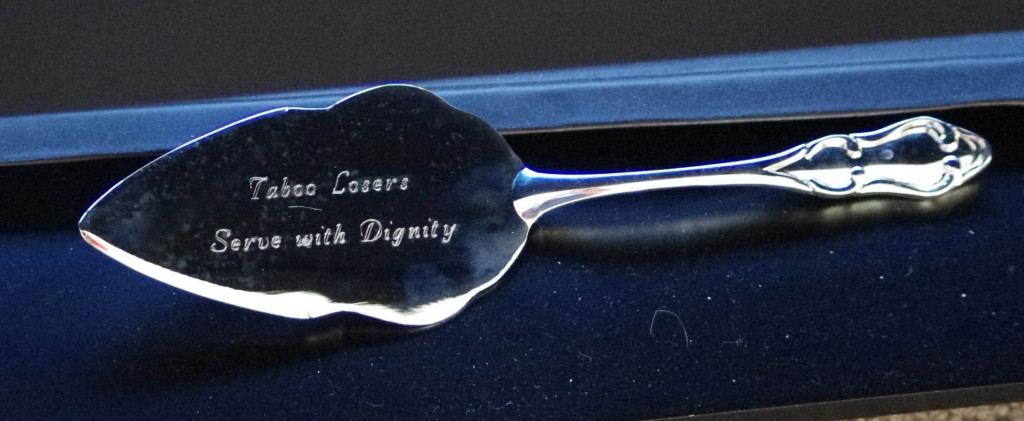 A Taboo Pie Server.
And the women took home the cup for the second year in a row…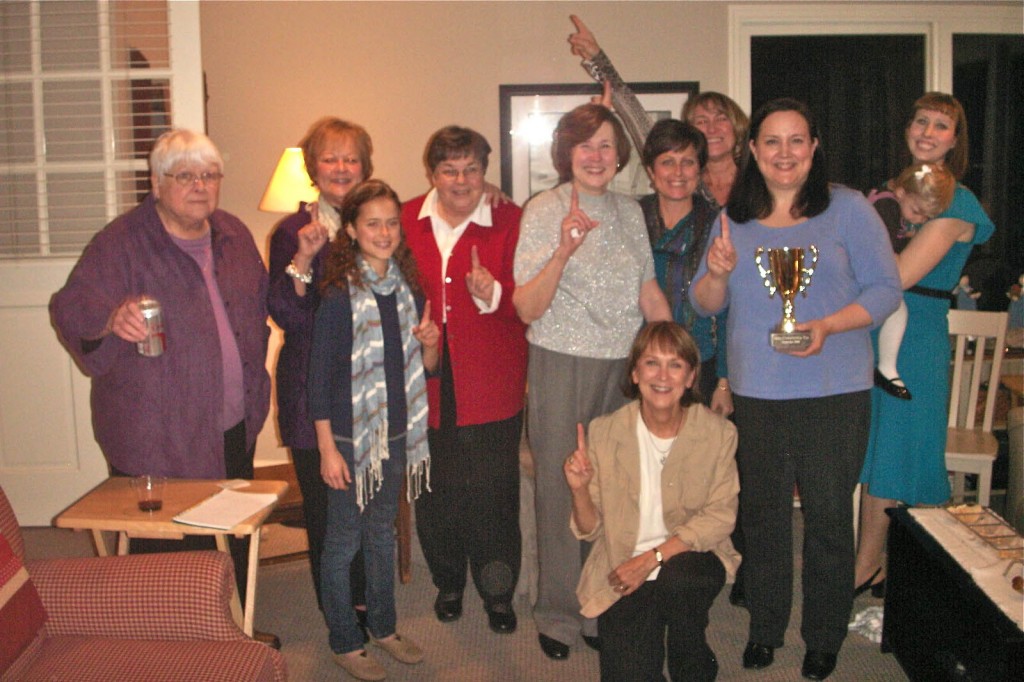 …and the men served pie.