A week ago, I turned 31 – and I had three pretty darn good celebrations. Pictures are worth a thousand words, so I thought I would share a few.
First, a friend and colleague of mine happens to have a birthday five days prior to mine (he is a leap year baby). We got a group together to go bowling then drink at my place after. To summarize the evening, here is my colleague the next morning.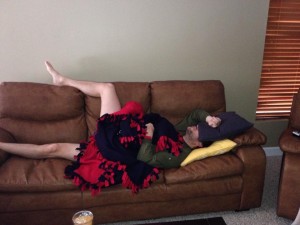 Second, on my birthday, I had lunch with my Mom, then attended the Billiken game that evening. The Billikens lost, but I made an appearance on the scoreboard for the first time probably since college.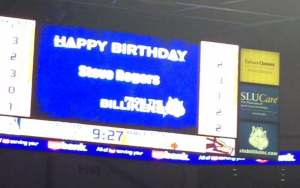 Third, my aunt has a birthday four days after mine, so we decided to have a joint celebration for myself, my aunt, a cousin, and cousin's boyfriend. A couple of years ago at Thanksgiving a joke was made about taking Steve to "Pizza Church" (a pizza place once owned by a church). Well, the land of Holy Pizza is a place to behold.
First, there is song
Then, there is cookie cake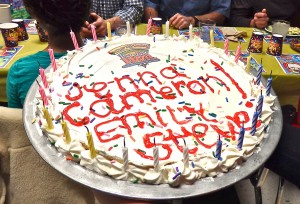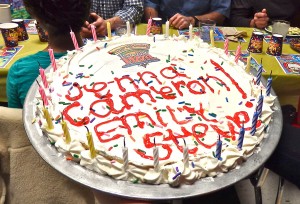 Then, there are fantastic ways for Grandmothers/Aunts to win tickets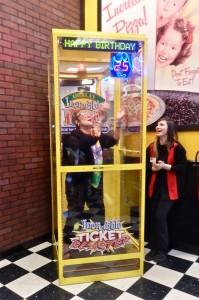 And fantastic giant crane games to win bouncy balls with your mother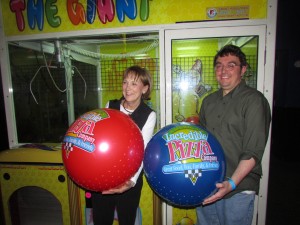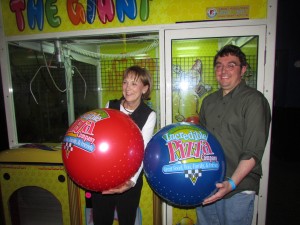 To make your father very happy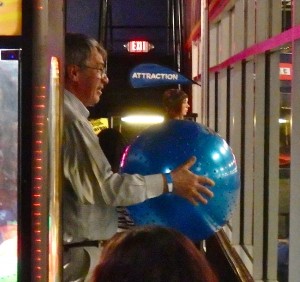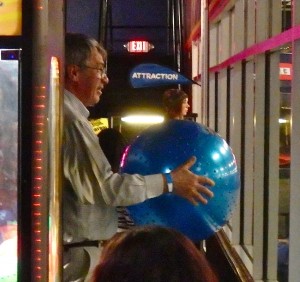 And we somehow didn't get pictures of the nun (unaffiliated with Pizza Church) in bumper cars!
Overall, pretty darn good birthday back in St. Louis.  Thanks to everyone for making it a great week!